p e - S O S   -   E M E R G E N C Y   C A L L  B U T T ON
B l u e t o o t h   L o w  E n e r g y  (BTLE)
Be secured in a critical situation if you are alone

FOR  SAFETY,  SECURITY,  HEALTH,  OUTDOOR,  SPORTS

........  24,99 Euro only one-time costs

YESTERDAY:        Alone on the way home, to the car at dusk or in the night          

TODAY:               Outdoor sports and activities abroad

TOMORROW:      On holiday or trip

                           . . . . or if acute health problems (infarct, collapse, accident, injury) arise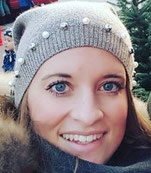 Julia M.
"I'm happy to have the pe-SOS button. I feel safe, if I must go home or to my car alone. From now I'm having fun to join activties outside. The included shrill alarm sirene is very useful. It can help me if I have no mobile phone or internet connection available - and I don't need any pocket alarm".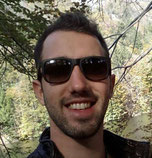 Alex F.
My buddies do not always have time to make alpine or mountain-bike tours with me at the same time. Then I go alone. Since I have the pe-SOS button I feel safe. I am using pe-SOS PREMIUM with route monitoring. So she can view also my last available GPS location to arrange help, support or rescue activities, if I am injured.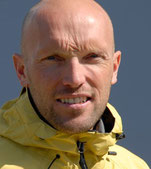 Walter W. - Alpine security expert , alpine scientist, independent journalist, special journalist alpine security for Bergwelten (Red Bull Media) and bergundsteigen (Austrian Alpine Society - ÖAV)
"I have tested the pe-SOS button  under any rough conditions. pe-SOS has a simple functionality with a major impact. Sending the GPS data to a private emergency call chain enables also a low-level alarm, without activiation of an official rescue force. But if it is necessary the receivers can provide accurate location data. The price-performance-ratio of pe-SOS is unique.

The PERFECT Combination: The pe-SOS emergency button and the pe-SOS app - FOR FREE on Google Play Store (Android  4.4. and higher) and Apple App Store ( iPhone iOS 8 and higher) - Blueetooth Low Energy needed

Your smartphone needs Bluetooth Low Energy on bord!
Simple to use, App FOR Free
Globally useable
Android smartphones: mobile phone connection is enough
Versatile usability through variable settings
Alarm receiving by text message also from iPhone sender
FAST  -  SIMPLE  -  SECURE  -  FAVOURABLY
- Automatic BluetoothLE  connection every time you start

In a few seconds from alarm to the current GPS location

- Prompt: Alarm siren with up to 110 Dezibel is wailing                (optional)

- Prompt: Transmission of GPS date from Smartphone

- Within only 3 sec.: Receipt of textmessage
- Within only 10 sec.: Displaying the current GPS location!
- Depending on settings: Alarm e-mail with prompt displa of    GPS location   

- SIMPLE - ALSO USEFUL FOR INEXPERIENCED SMARTPHONE USERS

   - Registration of the pe-SOS and fixing the alert receivers  (1 x textmessage, 3 x e-mails)                                                        
       - Fixing up to 3 users for access route monitoring (pe-SOS PREMIUM)
- SECURE - STRICT  DATA- AND PRIVACY PROTECTION

- Only you are determinating, when stored GPS data will be sent:

      - In case of emergency only or in the choosen transmission interval
      - Settings of GPS and transmission intervals are variable

- FAVOURABLY - SO THAT EVERYBODY CAN FEEL SECURE

- pe-SOS LITE:  ONLY 24,99 Euro  one-time costs
- pe-SOS PREMIUM: ONLY 29,90 Euro - including 12 month route monitoring, using the ticom GPS tracking portal

DISPLAYING GPS TRACKING POSITIONS AND STARTING SHRILL ALARM SIREN !

- Sending an emergency call with your smartphone up to 20 mts. distance by pushing the pe-SOS

- Don't pass unnoticed, if you are not able to send an emergency call - with pe-SOS route tracking

- The connectible alarm siren shrills with up to 110 decibels and  calls attention to people around
  - No mobile phone and internet connection needed

pe-SOS BUSINESS - FOR COMPANIES AND ORGANISATIONS
Securing Staff and Management - Worlwide

INCLUDING ALERT COMMUNICATION MANAGEMENT INFRASTRUCTURE
Our distribution partners:

To the pe-SOS App FOR FREE Download